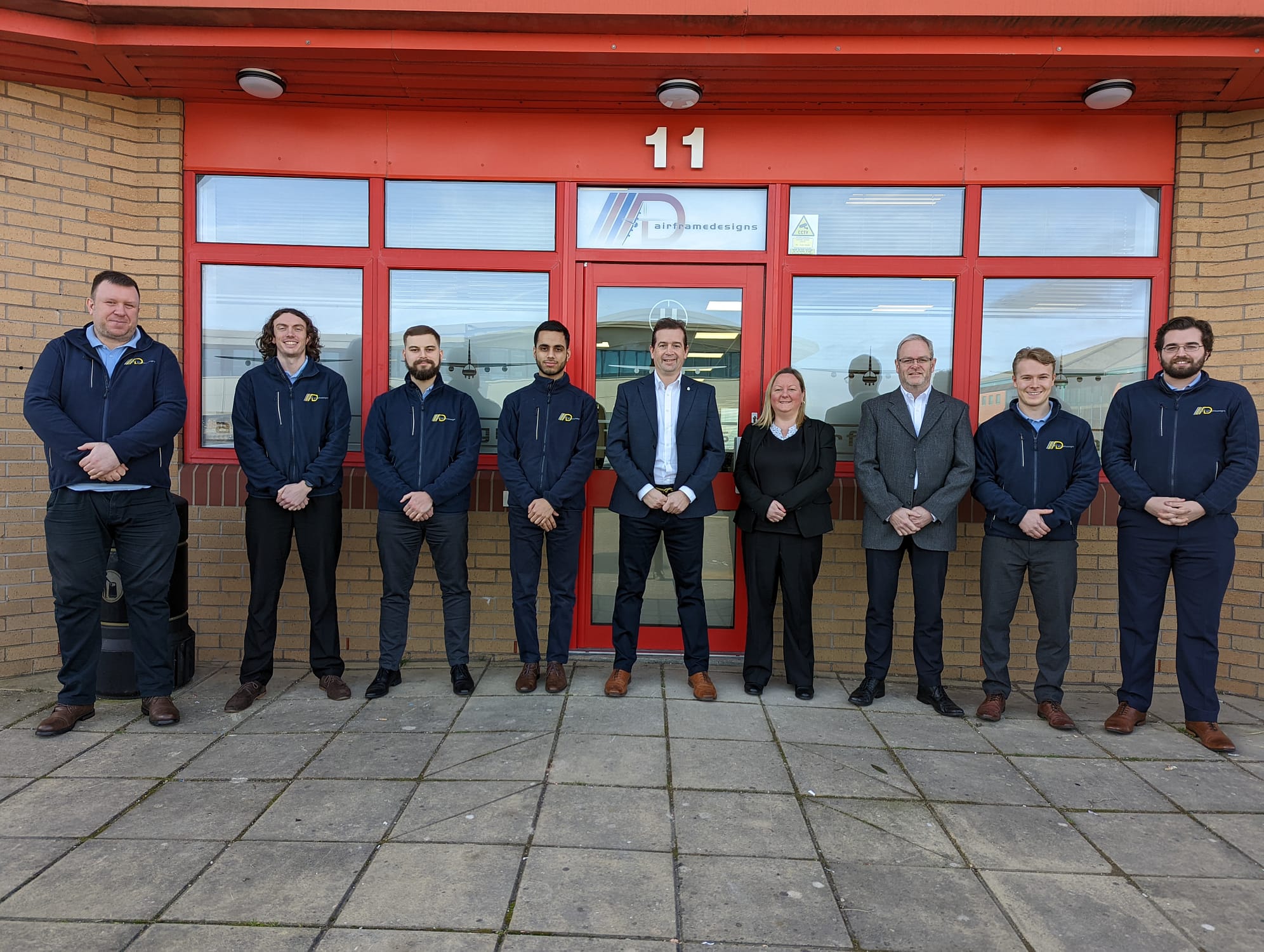 AFD is a team of highly experienced engineers (stress and design) capable of delivering optimal solutions for mechanical structures in a digital environment.
We have specialists in Computer-Aided Design (CAD) and Innovative Technologies, sitting side-by-side with experts in finite element modelling and simulation, fatigue and damage tolerance, composites, and product certification.
All of our engineers are either degree qualified, or educated to HND level accompanied by relevant industry experience. We also actively promote professional registration with the Royal Aeronautical Society as a pathway to becoming a Chartered Engineer.
AFD has a policy of training and developing all stress engineers to become Professional Simulation Engineers (PSEs), accredited by NAFEMS.
Several engineers within AFD are Compliance Verification Engineers, appointed by UK CAA & EASA Part21J Design Organisations to verify compliance demonstration for the structural aspects of Design Changes and Repairs to aircraft and rotorcraft.
---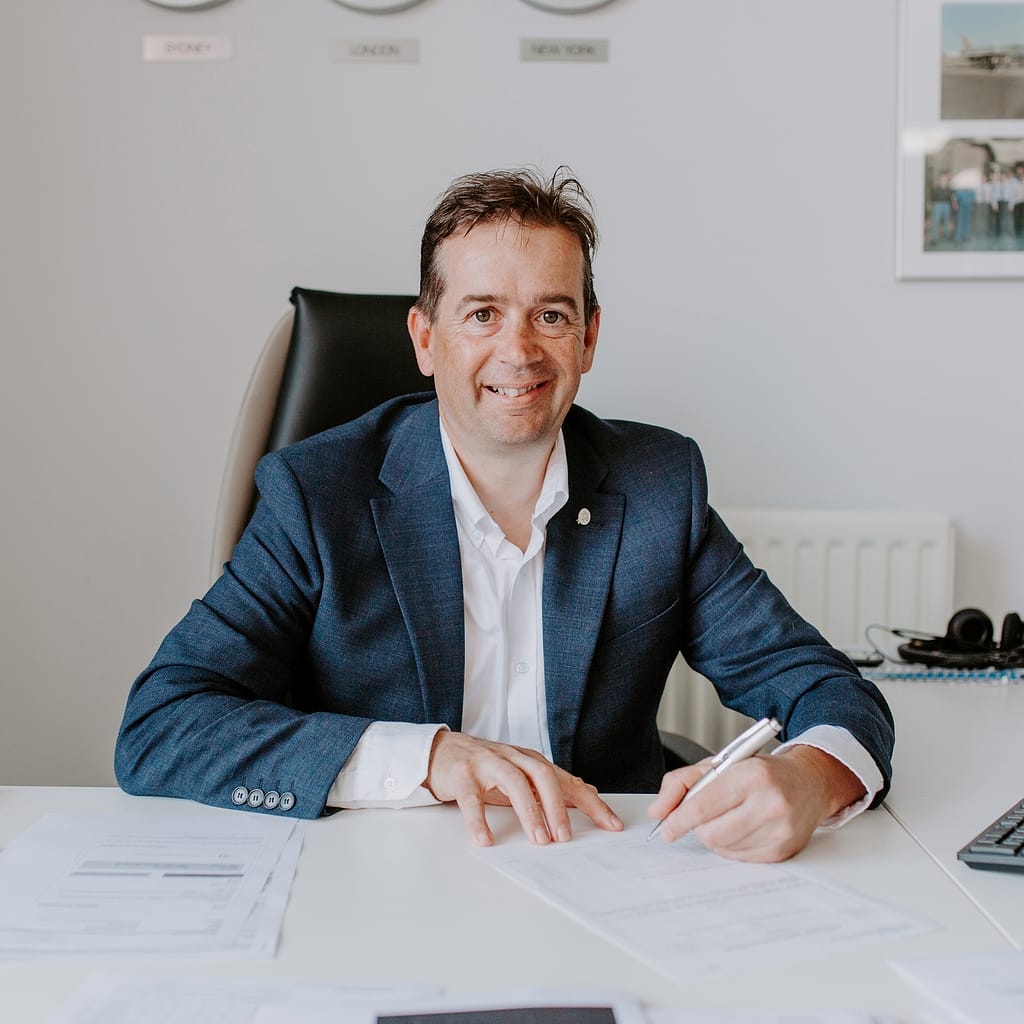 CHIEF ENGINEER
Jerrod Hartley
BEng CEng FRAeS
A dynamic, highly driven, and customer focussed company owner, CEO, and Chief Engineer.
Jerrod began his career at British Aerospace (now BAE Systems) as an Apprentice Fitter before progressing into the Stress Office at Warton, Lancashire.
After 13 years at BAE Systems, Jerrod branched out to work abroad for Boeing in the USA, for Fokker in The Netherlands, and finally for Airbus in Germany.
In 2009, Jerrod returned to the UK to establish Airframe Designs and set about meeting the increasing demand for specialist stress analysis services to EASA Part21 Design Organisations across the UK and Europe.
Jerrod has over 30 years of experience in the Aviation Sector and is an accomplished Structural Compliance Verification Engineer (CVE) for a wide number of customers.
Jerrod is firmly focused on maintaining high standards within the business to meet customer expectations and to ensure we deliver engineering services that fit with the high standards laid down by the sectors in which we operate.
This sits alongside an ambition to grow the company and set the benchmark for the supply of such services to the aerospace, defence, and space industries.
Jerrod was also recently appointed a Fellow with the Royal Aeronautical Society, a testament to his hard work and dedication within the aerospace industry.
---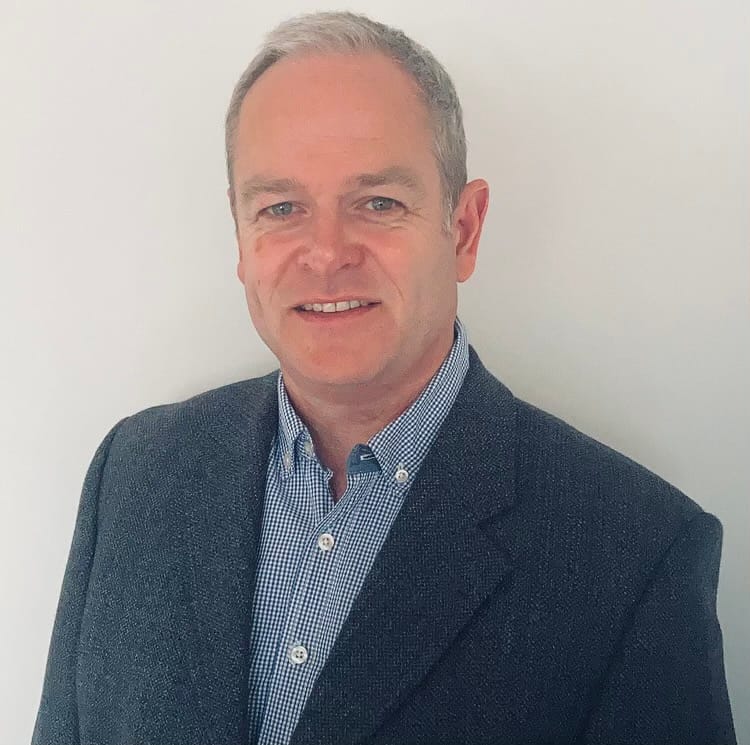 DESIGN MANAGER
CHRIS FLEET
HND MRAeS
An experienced mechanical / structures design engineer with a good understanding of airframe structures and especially composites.
Chris began his career at British Aerospace (now BAE Systems) as an Apprentice Fitter before progressing into the Design Office and later the Design Liaison department at Warton, Lancashire..
In recent years, Chris has specialised in the delivery of test rig structures, mould and trim tooling, jigs and fixtures, lifting, handling and ground support equipment.
After eight years with BAE Systems, Chris ventured overseas and continued to gain over 30 years of valuable experience across a wide range of OEM and Tier 1 suppliers including the likes of Boeing, Airbus, Terma, Marand and Assystem.
In 2008, Chris returned to the UK to head up the design office for a leading North West aerospace manufacturer, supporting the delivery of turn-key packages for major industrial players in the aviation, defence and space sectors. This role involved working closely with the manufacturing supply chain and forging a very practical appreciation of design, engineering and manufacturing.
In the Design Manager role at AFD, Chris brings a leadership mentality alongside his wealth of experience and keen enthusiasm for engineering problem solving.
Chris is well versed in bringing design packages to fruition and seeing them through to manufacture under tight timescales and will be instrumental in developing and focusing our design capability to support existing and future work packages.
---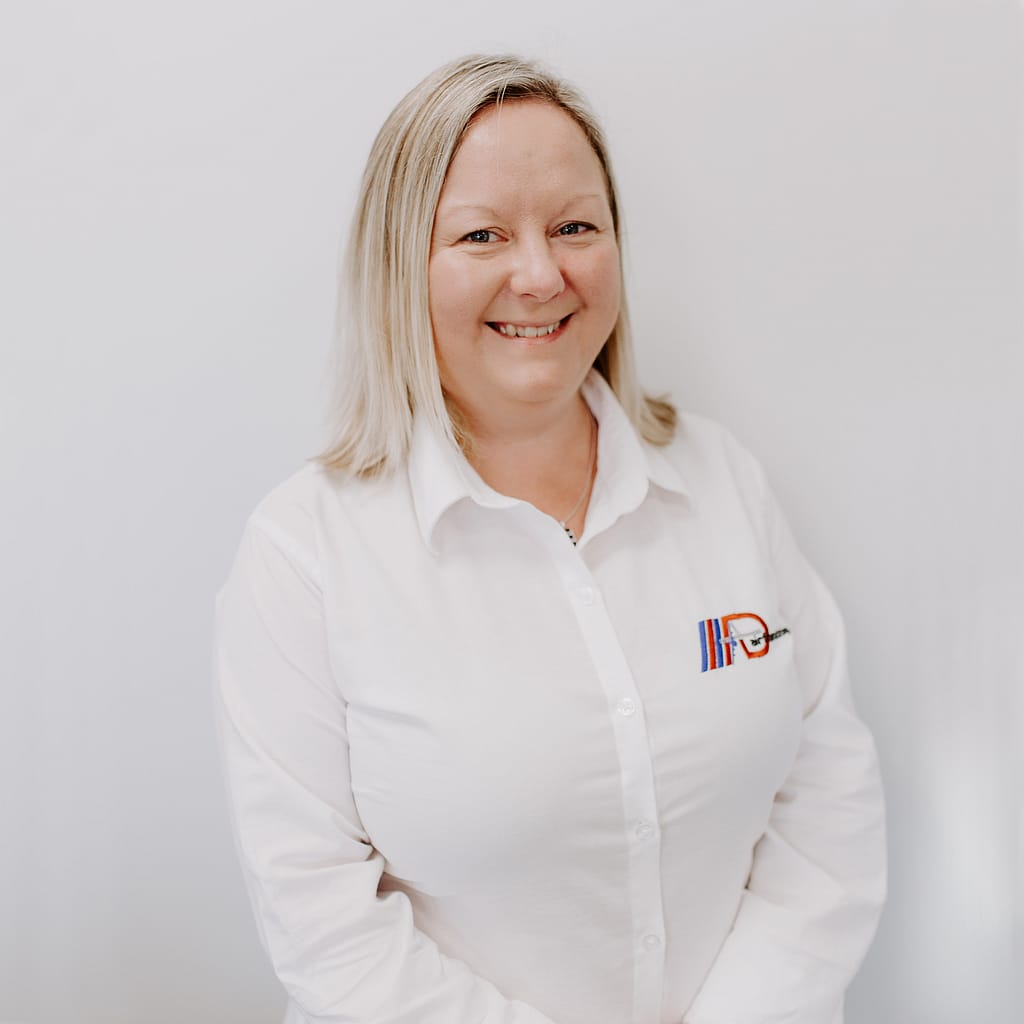 STRUCTURES MANAGER
Lisa Chambers
BEng CEng MRAeS
A very experienced principal stress engineer with an aptitude for leadership and team management.
Lisa began her career at British Aerospace (now BAE Systems) as an Apprentice Fitter before progressing into the Stress Office at Warton, Lancashire.
After 8 years at BAE Systems, Lisa spent some time as a Senior Lecturer in Engineering at the Blackpool & Fylde College before returning to industry.
Lisa has worked for Bombardier in Canada, Jet Aviation in Switzerland, and SAAB in Sweden but decided to return home to Blackpool in 2019 and join Airframe Designs in a leadership role.
Lisa has 18 years of experience in the Aviation Sector and is appointed as a Structural Compliance Verification Engineer (CVE) for several UK and European customers.
As the Structures Lead Engineer, Lisa leads the entire team of Stress Engineers to ensure that benchmark processes are being followed and on-time delivery is accomplished, to the right quality and within budget.
In addition, Lisa is the AS9100D Quality Management Representative, ensuring the business is continually improving and maintaining high standards across all areas. This involves regular internal and external audits and a high degree of oversight across the entire team.
---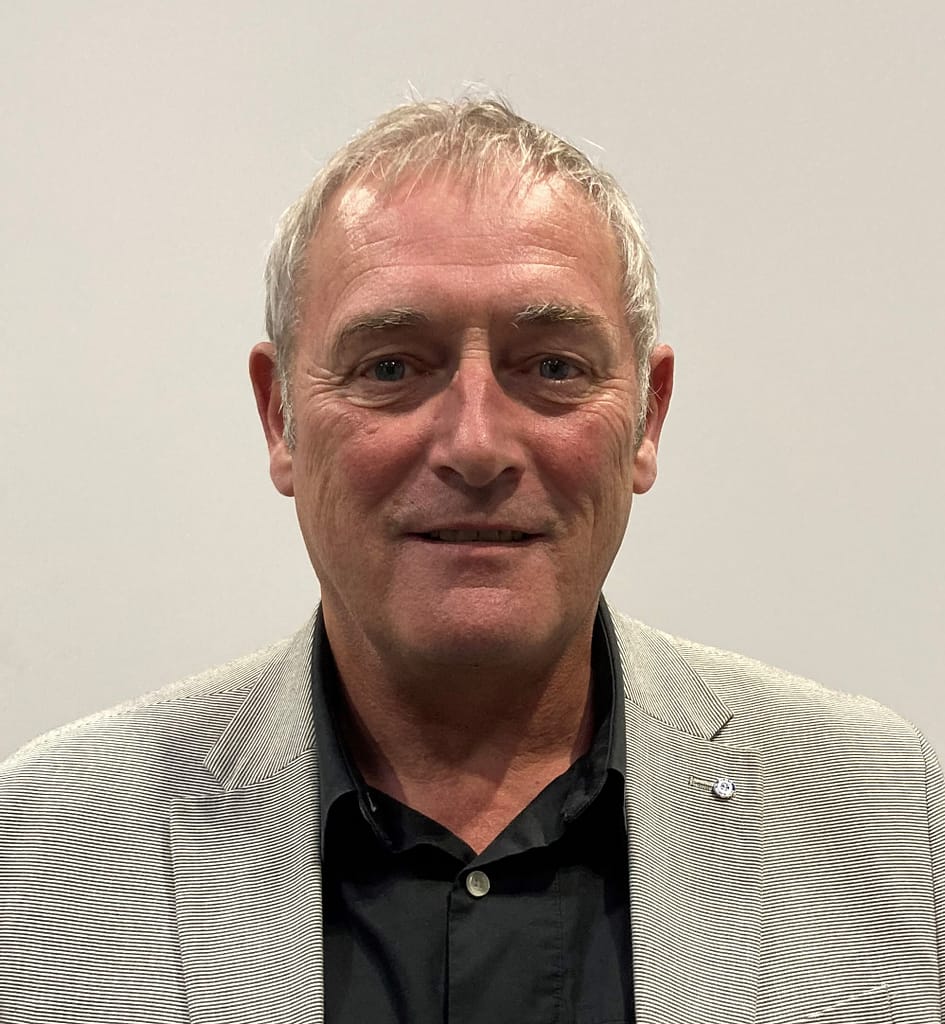 TECHNOLOGIST – ADVANCED MATERIALS
BRETT HEMINGWAY
HNC FRAeS
A very experienced and highly respected advanced material specialist with over four decades of experience with BAE Systems in the Air Sector.
Brett began his career at British Aerospace (now BAE Systems) in the materials laboratories working on various composite qualification campaigns across a variety of fast jet programmes.
Ultimately, Brett became the BAE Systems Principal Technologist for Advanced Materials and Processing, prior to venturing into consultation projects in 2021.
Over many years, Brett has become a trusted grey-beard in materials technology, appointed to numerous external boards, committees, and steering groups associated with composites, advanced manufacturing, and additive manufacturing.
At AFD, Brett is fulfilling a role as Technologist for Advanced Materials, and providing regular consultation with our customers to advise on material selection, processing, and appropriate tooling for composite design and manufacturing.
Brett also has experience in the latest innovations for additive manufacturing and is able to steer the selection of material, printer, and design process to accomplish suitable outcomes for both airframe parts and tooling.
---
Want to join us?